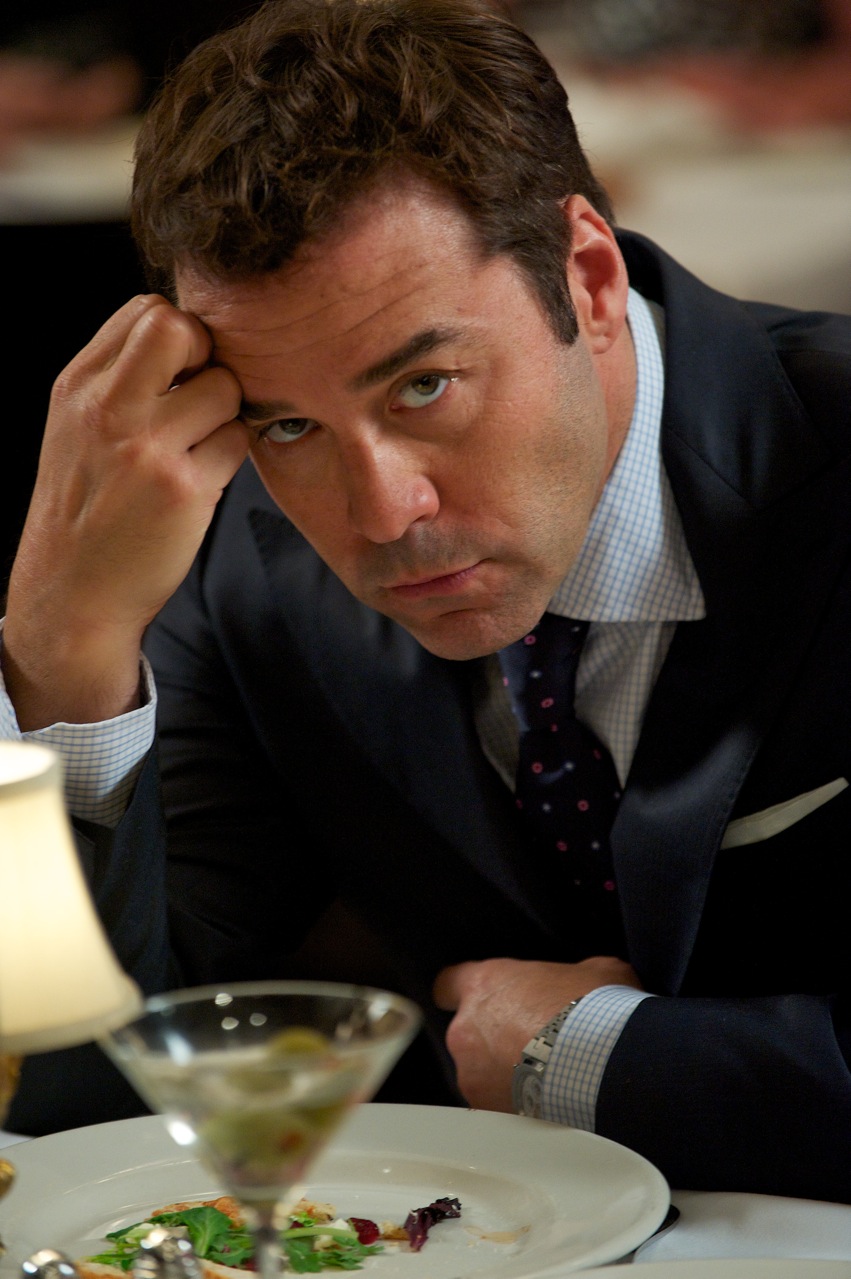 Last week's Emmys preempted us from watching our favorite Sunday night guilty pleasure, "Entourage". We had to wait several days before we had a chance to check out the second to last episode of Season 7. Luckily, we felt did not disappoint. In fact, we found it to contain a valuable lesson that we thought was important enough to share with our readers.

For those of you who live under a rock or simply have no time to watch the show, here's what happened. Uber-agent, Ari Gold, known for his outrageousness and bravado, had a big blow out with his arch nemesis, Amanda Daniels, at a fancy restaurant in LA. In the weeks leading up to this episode, Ari had been dealing with a professional crisis that involved a disgruntled former employee and her supposed release of his slanderous audio tapes to a notorious Hollywood insider. This wound up costing him a once-in-a-lifetime opportunity to bring an NFL team back to Los Angeles. With a badly broken ego, he vowed to try and become a much more kinder, gentler version of himself. He was going to spend more time with his family and be a better father and husband. This was working fairly well until he learned that, Amanda, the woman behind the supposed release of the tapes, was now orchestrating her own attempt to bring an NFL team back to LA. For Ari, this was the last straw. To him, this meant war. He was now on a personal mission to destroy her.

Later that night, it just so happened that both parties were dining at the same popular LA eatery. Ari and his wife were there to have a quiet romantic dinner and coincidentally Amanda was seated at a table across the restaurant courting the NFL heads. She had been trying to call Ari all afternoon and once she spotted him, she walked over to his table to speak in person, but before she could utter a word, an outraged Ari unleashed the wrath of G-d. He spewed every thought, feeling and emotion he'd been bottling up since the whole debacle began. His arrogance, however, is what drove him to the end. Once his tirade was over, Amanda calmly and collectively said to him that she was not responsible for leaking the tapes and that it had been an unruly ex-employee with his own ax to grind against Ari. She went on to explain that despite her hatred towards him, she thought he would have been an excellent asset to bringing in the NFL, but now, after hearing him bury himself in the restaurant, in front of his wife and the NFL heads, there was no room left for second chances. The self-proclaimed "king of the entertainment business" was done.
So what is the very important lesson we had to share with you? Simply put, "don't jump the gun." Do not assume that the tape playing in your head is real. There are many sides to every story, but there is only one truth. If you fly off the handle before knowing all of the facts, you will always do irreparable damage to yourself and to others. Ari lives in a world of narcissism. Everything about him screams "me!" If he took one second to put himself in Amanda's shoes to see things from her perspective, perhaps he would have been able to change the course of events from spiraling into a free fall.

I'm not sure where Ari is going to be able to go from here. He suffered a public humiliation of the worst kind in front of his wife, the NFL heads, and one of his top clients (Vince was also at the restaurant) in a town that is less than forgiving. Rather than seek another shrink, perhaps what he really needs is a good, old fashioned lesson in manners. A quick no-nonsense reminder of "The Golden Rule" should pretty much take care of everything from learning how to be a good listener, to giving people the benefit of the doubt, and refraining from texting at dinner.
We look forward with anticipation to "Entourage's" final episode next Sunday, September 12th. They're certainly going to have to pull out all the stops to compete against the VMA's (which is rumored to have Taylor Swift & Kayne West performing a song together). Ari, remember, we're available for a little private coaching session in Season 8. No one has to know. Please feel free to give us a call. LOL.